Beyonce & Jay-Z Marriage Matters Monday – CAPTION IT!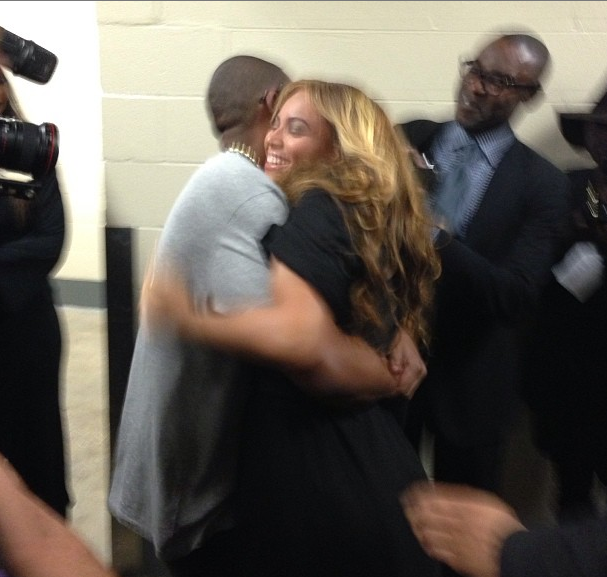 As mentioned on Triple B in the past,
some images are so strong
they require no words to describe them. The above pic was snapped just moments after Beyonce shut down (literally) the 2013 Superbowl with her electrifying halftime show. After her unforgettable performance, Beyonce's hubby Jay-Z was waiting for her backstage and the two shared this heartwarming embrace. This picture is especially touching since
the duo
rarely exhibit PDA. As if this weren't adorable enough, Jay — who despite having over two million followers rarely
ever
tweets — jokingly tweeted: "Lights out! Any questions?" of course referencing the power surge in the New Orleans Superdome after his wife's performance.
Again, this picture doesn't need a caption but if I had to come up with one I'd choose that age-old line from the beloved film
Mahogany
: "
Success is nothing without someone you love to share it with
."